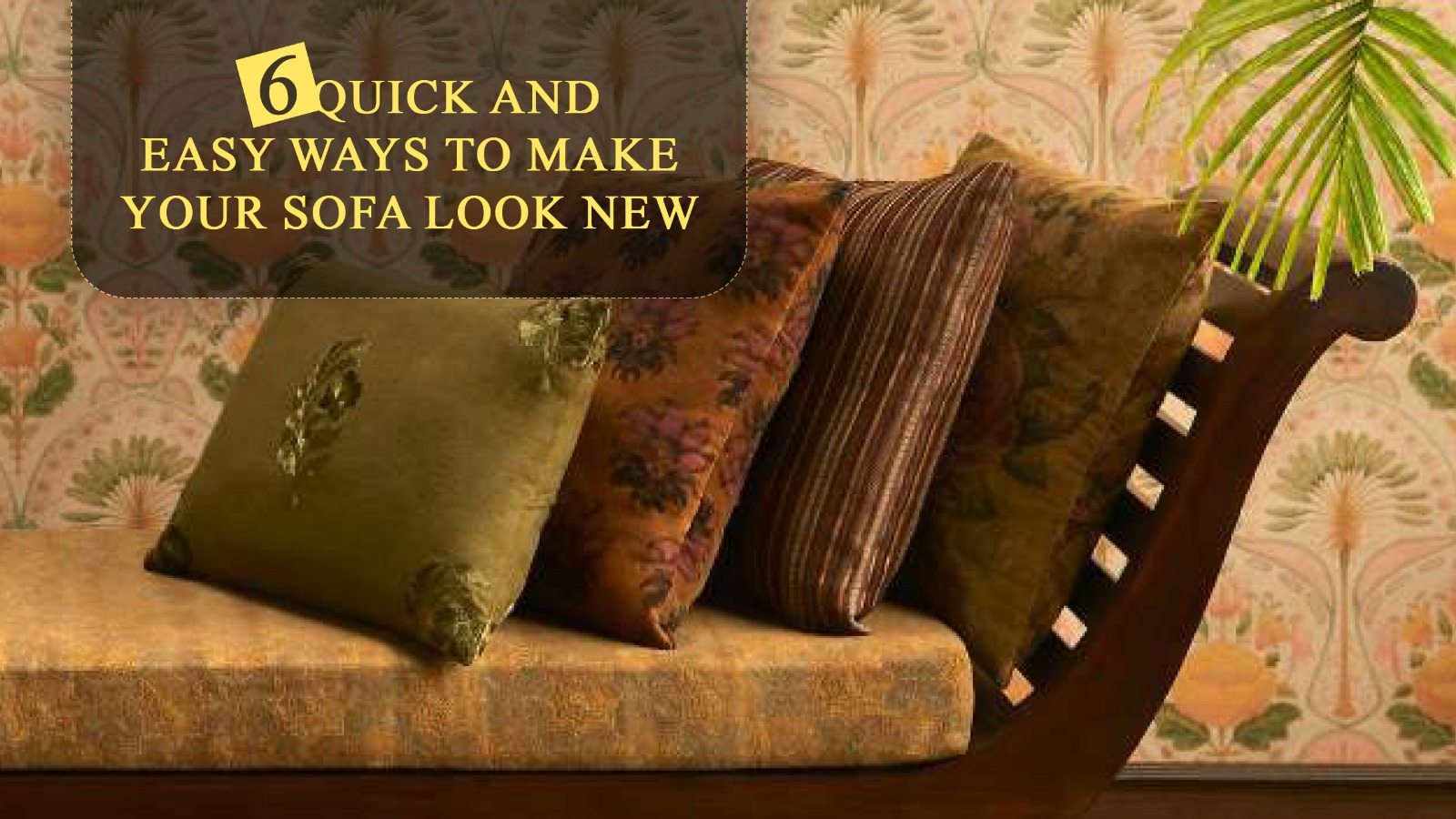 6 Quick and Easy Ways to Make Your Sofa Look New
Your sofa is a significant investment, but over time, it can start to look outdated or worn. However, with these simple DIY tips, you can transform your old sofa and give it a fresh new look without spending a lot of money.
Clean the Sofa 🛋️
The first step is to thoroughly clean your sofa. This will help remove any dirt, dust, or stains that may have accumulated over time. You can use a vacuum cleaner, a soft brush, or a cleaning solution to do this.
Reupholster It
If your sofa is in bad shape, but you still love the frame, consider re-upholstering it. You can choose from a variety of fabrics and patterns to create a unique look that fits your style. Just make sure to hire a professional or learn the skills necessary to do it yourself.
Add Some Pillows
Adding some colorful pillows can help accentuate the new look of your sofa. Mix and match different colors and patterns to give it a unique touch.
Add a New Trim
If your sofa has a visible trim, replacing it with a new one can give it a whole new look. You can choose from various styles of trim, such as a braided cord or a fringed tassel.
Add a Statement Piece 🎎
You can add a statement piece to your sofa to make it stand out. Consider adding a unique throw blanket or a patterned rug over the back of your sofa. You can also add a large piece of artwork or a mirror above your sofa to create a focal point in your living room.
Add Some Lighting 🏮⚡
Adding a floor lamp or table lamp next to your sofa can create a cozy and inviting ambiance. You can choose from a variety of styles and colors to match your decor.
In conclusion, refreshing the look of your sofa doesn't have to be a daunting task. By following these quick and easy tips, you can make your sofa look new again and add a new touch of style to your living space. Whether it's adding some throw pillows, rearranging the cushions, or giving it a good cleaning, these simple steps can make a big difference in the appearance of your sofa. So don't hesitate to try out these tips and give your sofa the update it deserves!
If you're looking to upgrade your living space, Visit Furnistaa for a wide range of high-quality and beautiful collection of furnishing fabrics to choose from.